Air slide
Air slide
Air slides are a means of efficiently conveying bulks of grains or powder material, e.g. when silos are loaded or unloaded. This may involve cement powder, wheat, fly ash, flour, powders used in chemical and pharmaceutical industry,...
The pipelines of an air slide have a slight inclination angle, and are divided inside into 2 compartiments, separated by a layer of textile. Underneath the layer of textile, an overpressure is generated, and the air flows through the textile. In this way, the product above the textile is moved fast and efficiently by the air pushing it underneath and gravity.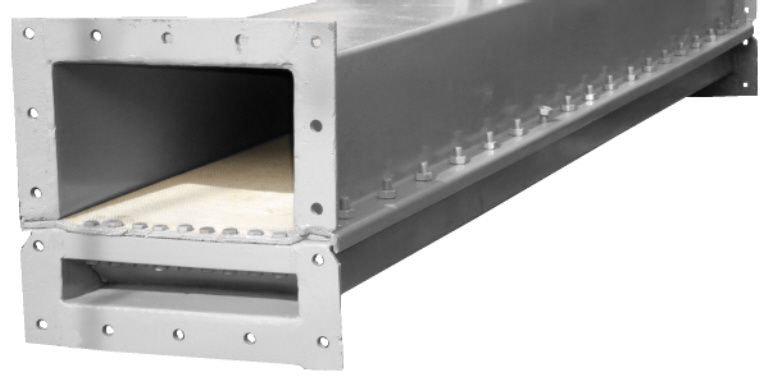 We provide this kind of textiles used in air slides. Depending on your application, this textile needs to be made of different materials, like polyester, aramid, cotton, polyamide,... Different thicknesses are available, from 3mm to 10mm and a weight of 2500 g/m² up to 6800 g/m², with a length up to 800 meter.
Please feel free to request your offer.